Heide Haas (formerly Honey) has been in private practice since 2002. She is a member of the Associated Bodywork & Massage Professionals (ABMP) and Owner of Therapeutic Massage & Bodywork.
Years spent in Corporate America instilled Heide with a true understanding of the meaning of stress—and the effects of stress on the body.
"I believe that your body has a deep understanding of health and that it is an intricately interconnected system. Sometimes due to environmental and emotional stresses our body creates compensation patterns that assist us in moving forward in life despite those stresses, but this can be an uncomfortable process. We all need time and space to allow our body to reconnect to its pure form through relaxation and the gentle reminders of health expressed through the hands of a trained massage therapist."
On her off time, Heide enjoys her two sons, horseback riding, traveling with her husband and spending time with friends. Heide is eager to help each of her clients "relax and heal" from any stress they may be experiencing, whether in the workplace or some other aspect of their lives.
*****
Regan Mosher-Rudolf specializes in treating emotional and physical health using the mind/body connection. She is a Licensed Mental Health Counselor, Certified Yoga Instructor, and a Basic Kinesiology Practitioner. From nutritional and lifestyle choices to past hurts causing current conflicts, she uses a whole person approach to wellness to help her clients find their most radiant and purposeful life.
Wellness Services Include:
Applied Kinesiology using Acupressure Points
Yoga and Breath work
Counseling and Life Coaching Applied Kinesiology
Applied Kinesiology works with the bodies' electrical system to create balance. Using the energy flow of the Chinese meridians, Applied Kinesiology allows the body to tell the practitioner and client what is needed to address whatever goal the client is looking to meet. From structural, nutritional, to emotional, Applied Kinesiology addresses the whole person to create overall wellness and balance in each of the systems.
Yoga and Breath work rely on the bodies' natural ability to calm and center itself using the gift of breath and body alignment. Private sessions allow each client to have the postures tailored towards their own bodies' needs and their own mind/body goals.
Counseling and Life Coaching let each person sift through old habits, past hurts, and negativity to find their way to how they would like to be living their lives now. We all have many experiences that lead us to the perceptions we have about life, relationships, and ourselves. When the way we see the world begins to have a negative impact on us, we have the power to choose to put energy into the things that are not working or we can shift our energy to create a life path that does.
Any and all of these services can be combined or used individually to help clients in the way
they need to meet their own personal goals. For more information on any of these services
please visit my website at www.radiantlifewellness.biz or give Regan a call at 317-941-6745.
I see the wellness relationship as an empowering experience and will encourage you to find
assertiveness, strength, and build self-sufficiency as you transform.
*****
Michelle Ester-Bode, trained through Balanced Body, she learned that Pilates is for every body type. She safely challenges all her clients' to meet their goals and increase their flexibility, strength and balance.
Michelle has a background in gymnastics, ballet and pilates. Michelle works individually or in pairs with clients to deliver very specific instruction for individual needs and imbalances. Her passion is people. Michelle wants people to understand that Pilates is for everyone. It is for those with restricted mobility or the elite athlete trying to improve performance. Pilates applies to all age groups, young and old, male and female.
It is a safe, sensible exercise system that will help you look and feel your very best. It teaches body awareness, good posture and easy, graceful movement. Pilates also improves flexibility, agility and economy of motion. It can even help alleviate back pain. Pilates is a bridge between mind, body and daily life with optimal performance, rehabilitation and healthy movement.
Michelle welcomes everyone to give Pilates a try and encourages you to step out of your comfort zone. "We all start somewhere with something that makes us uncomfortable. It is in those moments that we need to trust and step out that alone empower and strengthens us."
Michelle is married and has two beautiful grown daughters.
You can reach Michelle at 317-340-6585 to schedule your Pilates Session
****
Teree Hayes - Massage Therapist
Teree Hayes is a recent graduate of Indianapolis Therapeutic Massage School. After spending over 20 years in the health care industry as a Radiologic/CT technologist, she decided to pursue her dream of becoming a massage therapist. Teree is passionate about massage therapy because she understands the value in taking care of one's health in all its forms: body, mind, and spirit. She has included massage therapy in her own wellness plan for many years and truly understands its value. Teree uses a variety of integrated techniques, including Swedish, deep tissue, trigger point, warm bamboo, hot stone, and cupping. When Teree is not at the table, you're likely to find her at her favorite yoga studio, attending a music festival, or snuggling on the couch with her one-eyed poodle, Mercy. She looks forward to meeting you and helping you achieve your own wellness of body, mind, and spirit.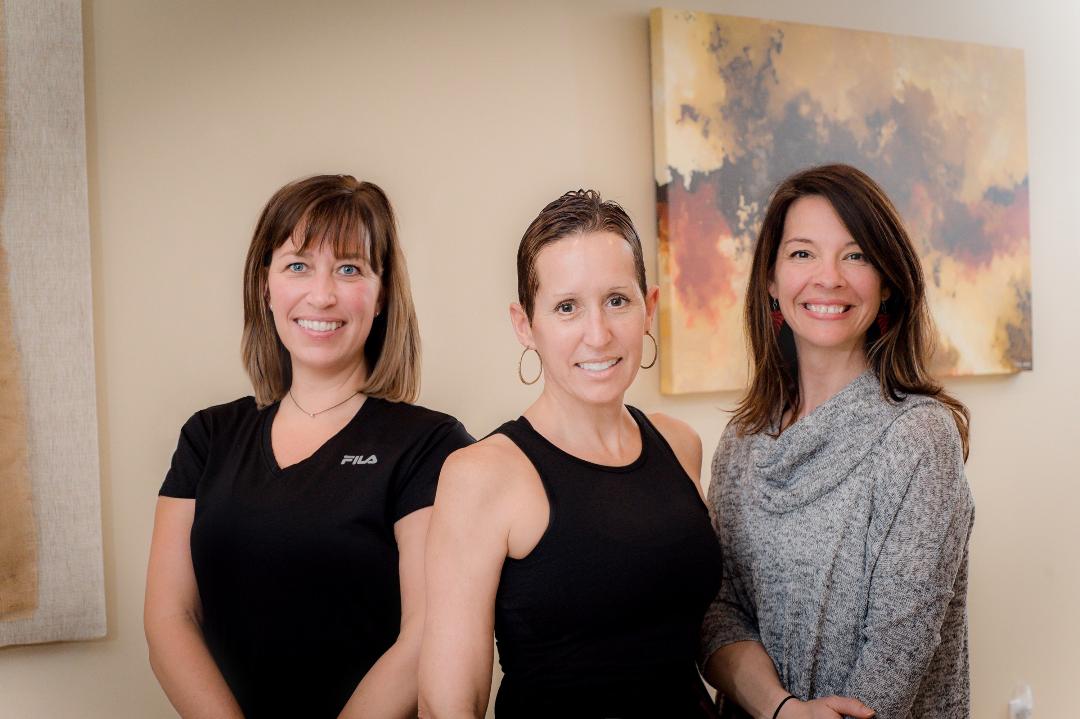 ( Not pictured, Teree Hayes)